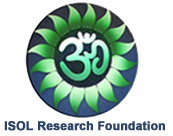 World Congress
on
Integral Healing:
Harmonizing Ayurveda, Spirituality and Meditation
December 7-9, 2014
Rishikesh
Guidelines For Paper Submission
World Congress on Integral Healing encourages the doctoral students / research scholars to submit papers based on their work in – progress following the below mentioned guidelines:

The cover page should include: (a) Name of author(s), (b) Title and Affiliation(s), (c) Full address of corresponding author(s) including their phone, fax, and e-mail.


The next page should include the title of the submission and a 300 word single-spaced abstract which should be sent via Email to Congress Convener (sunita.singhsengupta@gmail.com, sengupta.sunitasingh@gmail.com)


Full paper should be limited to 3000. Manuscripts should be typed using Times New Roman Style having the font of 12 in double-spaced with 1.25" of margins. The Congress would prefer use of endnotes rather than footnotes or references in the text, following the form in The Chicago Manual of Style, 16th ed. Endnotes should be kept to a minimum and should be double-spaced on a separate page or pages at the end of the article. Good-quality illustrations must be submitted with the paper.
We strongly urge the use of e-mail for submission of full papers, as an attachment in MS Word format.