Advisory Council

Chairman
Professor J. K. Mitra (born July 1951) is the Chairman of the Advisory Council and is currently the Professor of Strategic Management at Faculty of Management Studies (FMS), University of Delhi. He is one of the most sought after consultants in the area of Strategy, Trainer in the area of Team Development, and Scholar in the area of Leadership and Post-acquisition management of Organization. He has been an active researcher and scholar in redefining paradigm in various global organizations and loves rejuvenating old institutions. Known for very innovative pedagogy and new approaches to teaching-learning experience, Professor's Mitra's students are now leading academicians and practitioners in distinguished global institutions.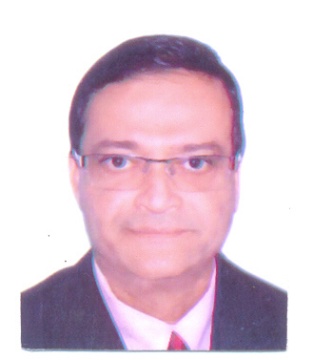 Shri Malay Mishra
A career diplomat, Shri Malay Mishra joined the Indian Foreign Service in 1979 and has served Indian Missions in France, Senegal, Mauritius, USA, Iran, Germany and Seychelles in different capacities. Recently, he was Joint Secretary heading Policy, Planning and Research Division in the Ministry of External Affairs before assuming the charge of High Commissioner of India to Trinidad and Tobago on 2 March, 2009. Shri Mishra has extensively worked in the areas of culture and information and dealt with the Indian community in the above countries, actively networking and supporting their activities. Shri Mishra has extensively worked in the areas of culture and information and dealt with the Indian community in the above countries, actively networking and supporting their activities. He has also dealt with political, economic and trade related work during his overseas deployments and has varied exposure to different facets of foreign policy making
Dr. Balvir Talwar
Dr. Balvir Talwar is currently Additional General Manager (Corporate Planning & Development and member of management team in BHEL, a 'Navratna PSU') and coordinating for Parliamentary affairs, Parliamentary Committees, Government Policy Issues and Implementation of New Capability Building Initiatives in BHEL.he has 26 years experience in coordination and implementation of business excellence initiatives.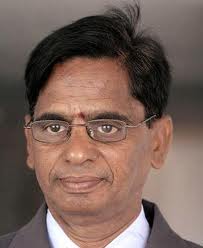 Dr. Sudhakar Reddy Kalathuru
Dr. Sudhakar Reddy Kalathuru is a post graduate in communication and journalism and a certified trainer , NLP practitioner.He is a doctorate in Psychology in the area of organizational behaviour. Dr. Reddy is currently the Director ( Academics, Galaxy Institute of Management, Vellari, Chennai.He possess a rich work experience ranging from journalism through corporate to academics.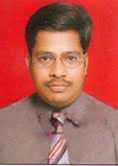 Dr. Rajat Agrawal

Dr. Rajat Agrawal, with a teaching experience of more than 12 years and industry experience of 2 years, is working as Assistant Professor in Department of Management Studies, IIT Roorkee. He is also handling duties of CEO at newly started TIEDA center at IIT Roorkee. He is actively engaged in research guidance in area of supply chain management and Indian management thoughts. Two students have completed Ph.D. under his supervision while seven are working for the same.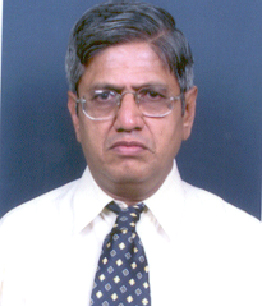 Dr. T.S.Mohanchandralal

Dr. T.S.Mohanchandralal Is currently a professor at Indian institute of planning & management,Chennai.prior to this he worked as a reader in economics & department head at sourashtra college,Madurai for 28 years.he was also director at maharishi institute of Management,Bangalore,during 2001-2006.he has conducted workshop on the topics of current importance to corporate and published papers on the various aspects of Management,quantitative techniques ,managerial economics ,TQM and six sigma etc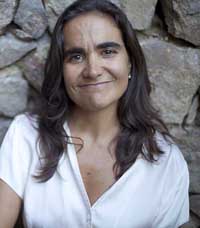 Miriam Subirana

Miriam Subirana is a Ph.D from University of Barcelona.She is also Director of Yesouisi,International Center of Creativity,Sprituality and Coatching. She is an author of seven book translated in five languages .Dr. Subirana is an international lecturer and offers open programs on Appreciative Inquiry(www.miriasubirana.com)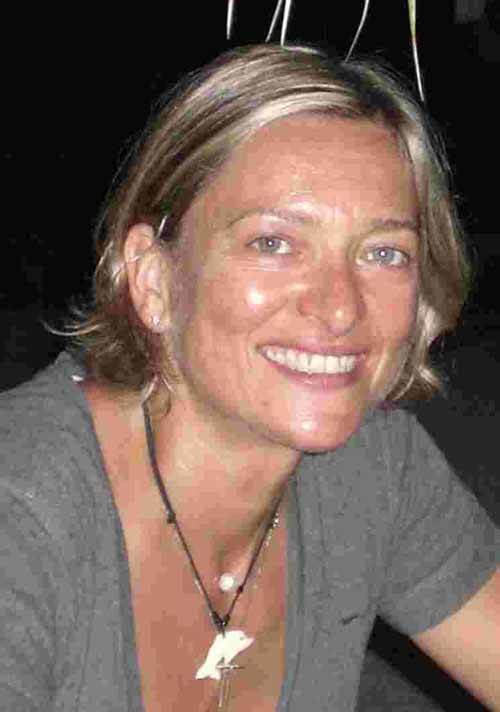 Annabel Droussiotis

Associate Professor and Campus Program Coordinator - Business Administration. Annabel Droussiotis research interests include Spirituality in the Workforce, Labour Discrimination, Minorities, Employee Attitudes and Female Entrepreneurship. She is involved in European Funded Projects encouraging Female Entrepreneurship. She has served as a reviewer for Books and International Conference Proceedings. Her research has been published in International Conference Proceedings and Journals



Radhika Nagrath

Dr. Radhika Nagrath, with a journalistic experience of nearly 10 years is a correspondent for Hindustan Times from Haridwar region. She is also working at Baba Ramdev's Divya Pharmacy, an ayurvedic medicine manufacturing unit as Deputy Manager. A prolific writer she has contributed to leading newspapers and journals on the issues of environment, art and culture and education. Having spiritual bent of mind she has been writing 'Speaking Tree' column of Times of India Haridwar plus since 2011. Her first book, based on research, titled Swami Vivekananda, The known philosopher, the unknown poet has been widely acclaimed and is available on internet. She has appeared on a documentary by Discovery channel on Kumbh mela: A carnival of spirituality as a historian journalist which is telecast across the world from time to time.